What are the tools commonly used in barber shops?
Whether it is a large barber shop or a small barber shop, hairdresser must have these commonly used tools in their bags. A electric hair clipper for bulky hair reduction, a sculpting hair clipper, a high-performance hair dryer, easy-grip hairdressing scissors, a sharp electric razor, and a versatile hair straightener curling iron. Owning these tools will allow you to be handy when cutting hair for customers and make a style that satisfies customers.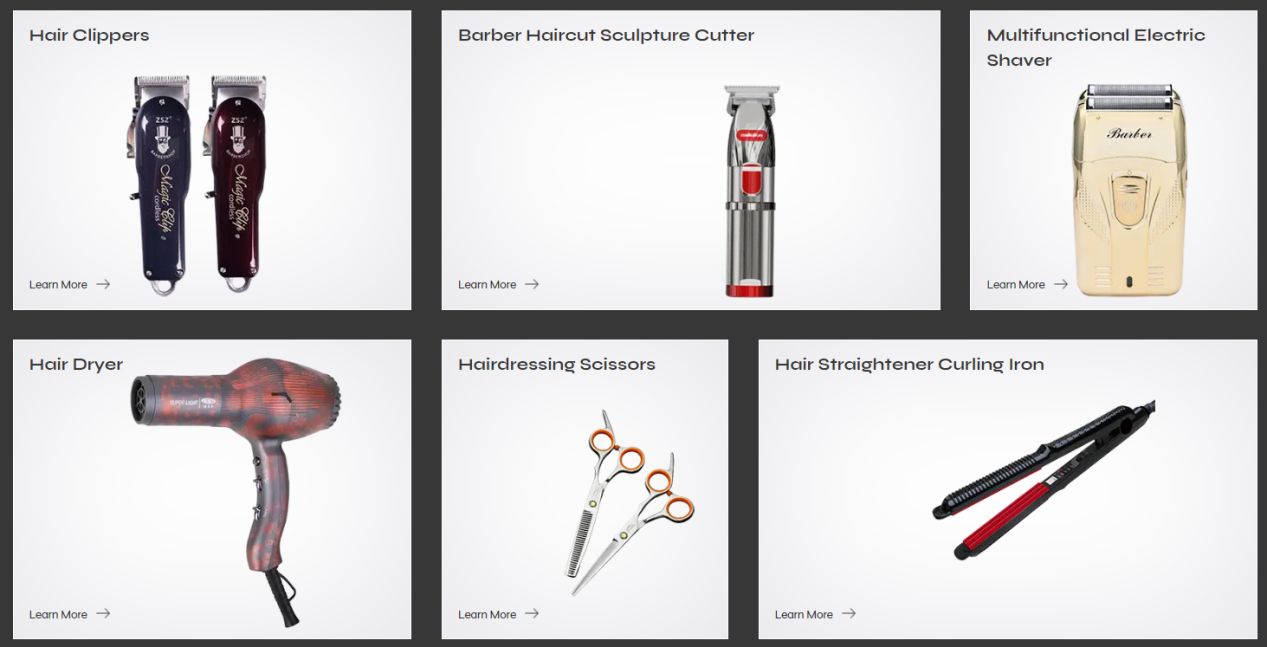 Suitable for removing a lot of messy long hair, more convenient for fine trimming later, strong power and sharp blade will not get stuck when cutting hair
2. Engraving hair Clippers
It can make a variety of men's oil head shapes, handle more detailed shapes, and the sharp knife head is smoother when used
3. Hair dryer
Choose a hair dryer with adjustable cold and hot air, and look for cutting-edge ionic technology, which speeds up drying time, reduces damage and leaves hair looking smoother
4. Hair Scissors
Scissors are used a lot in the barbershop, so you should choose a pair of scissors that are lightweight and easy to hold
5. Electric Razor
Versatile reciprocating shaver for not only shaving thick beards but also for close trimming (face, nose, neck)
6. Straightening Iron Curling Iron
The design of the thermal insulation protection layer can effectively reduce the loss of moisture, protect the hair and make more styling at the same time
These are the common tools used in barbershops. If you need them, you can also buy hairdressing products suitable for home use.
*Hjbarbers provides professional hairdressing products (professional hair clippers, razors, scissors, hair dryer, hair straightener), if you are interested in our products, you can directly contact us at gxhjbarbers@gmail.com, WhatsApp:0328241471, Ins:hjbarbers Twitter:@hjbarbers2022 Line:hjbarbers Web: https://www.hjbarbers.com/,we will provide you with professional service and after-sales service.
---
Post time: Dec-16-2022